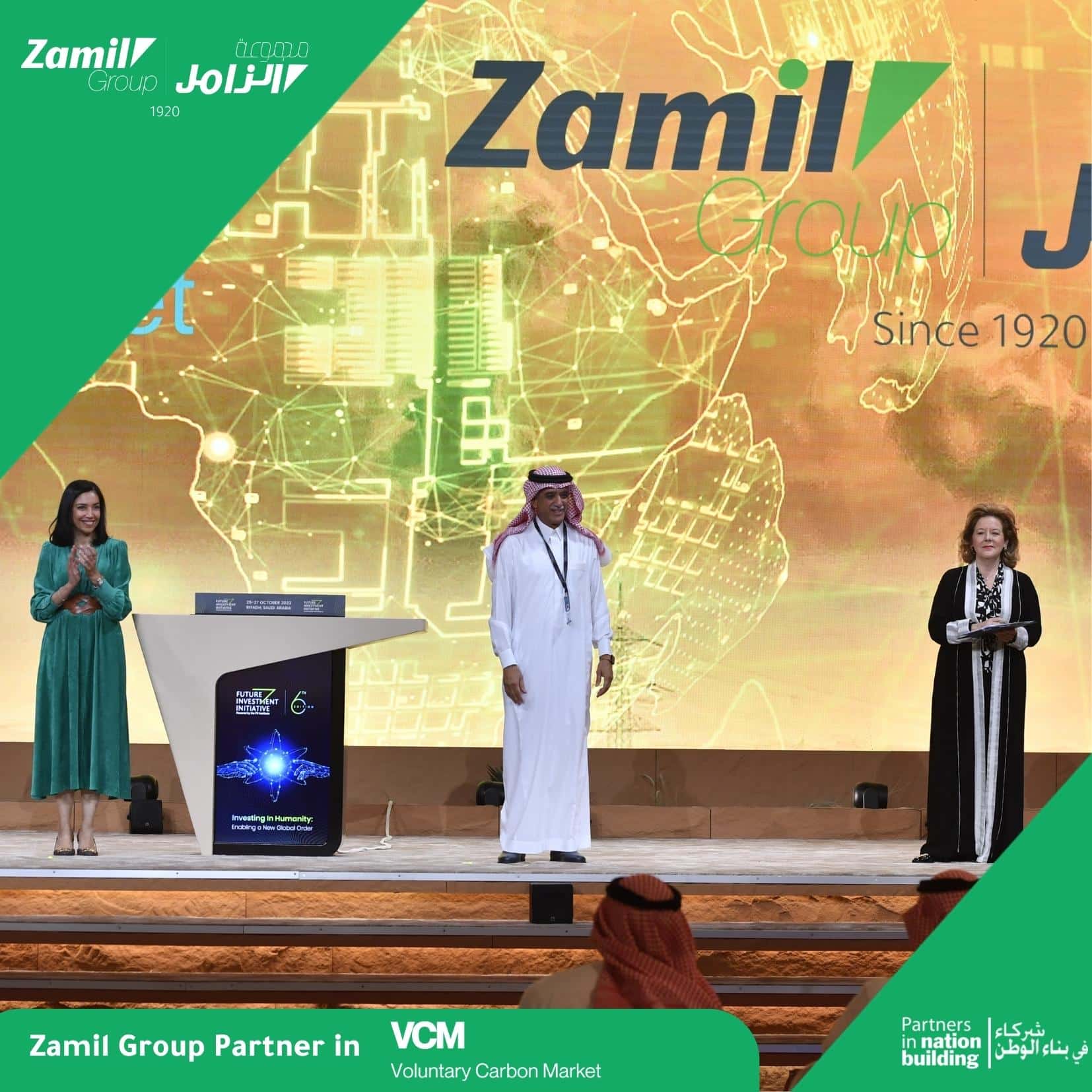 Zamil Group has signed a Memorandum of Understanding (MOU) with the Public Investment Fund (PIF) of Saudi Arabia in support of the establishment of the MENA regional Voluntary Carbon Market (VCM), an initiative announced by PIF and Saudi Tadawul Group in September 2021 in line with efforts to drive the investment and innovation required to address the impact of climate change and support Saudi Arabia's efforts to achieve net zero by 2060.
As part of the MOU, Zamil Group purchased 'Carbon Credits' in the first auction of which was held on October 25, 2022 in Riyadh during 6th Edition of the Future Investment Initiative (FII). The Group will also purchase additional Carbon Credits in the second auction, which is scheduled during the World Future Energy Summit in 2023. The Auctions will offer high-quality carbon credits including CORSIA compliant, Verra- registered certificates, and will involve a total of one million tons of carbon credits.
The VCM is selling 'carbon credits' to investors and institutions that want to reduce their carbon emissions, with the VCM offering guidance and resources to support businesses and industry in the region as they play their part in the global transition to Net Zero, ensuring that carbon credit purchases go above and beyond meaningful emission reductions in value chains.
Commenting on the signing, Chief Executive Officer of Zamil Group, Adib Zamil, said: "We are pleased to sign this MOU with PIF which is in line with our commitment as Partners in Nation Building to positively contribute to local and global sustainability goals." He added: "Zamil Group intends to play an active role in contributing to the achievement of global sustainability goals and is currently developing a sustainability roadmap which sets out clear ESG goals for the Group."