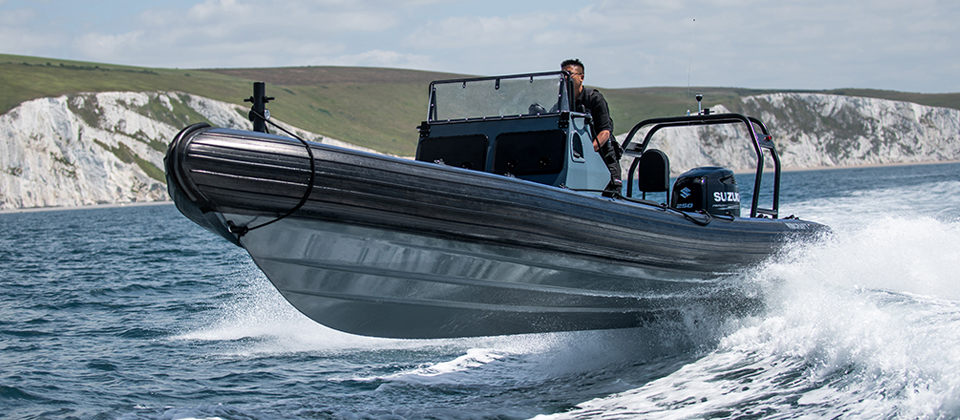 ZAMIL SHIPYARDS is delighted to announce the launch of a new Rigid Inflatable Boat (RIB) building business at its Dammam Shipyard in Saudi Arabia. This announcement marks another important milestone in localising shipbuilding activities in Kingdom in line with Vision 2030.
Following signing of a strategic technology transfer partnership with Ribcraft of the UK in March of this year, the first of two "ZAMIL Ribcraft" boats for Jeddah based dive company 17 Sixty are rolling off the production line. The 7.8m PRO RIB for diving is complemented by the 6.8m PRO RIB for rescue duties.
Both RIBs are built of GRP Composites, powered by outboard engines, and incorporate quality fixtures and fittings for the demanding professional market.
In addition to the professional market, Zamil is promoting a wide range of bespoke RIBs from 4.8m to 12.5m for leisure, commercial and government applications. ZAMIL Ribcraft is actively participating in several other tenders in Saudi Arabia and across the wider Middle East region.
Zamil's new Composite facility in Dammam will build upon Ribcraft's 30-years of experience and is expected to have a capacity of over 50 RIBs per year.
"We are pleased to report the establishment of our new Composite boat building facility with this first order for 17 Sixty which will pave the way for many more Saudi Made RIBs in the future", said Sufyan Al Zamil Chief Executive Officer of Zamil Offshore.
"The Middle East is an important and growing market for Ribcraft, and we see our partnership with Zamil going from strength to strength", said Toby Adams Managing Director of Ribcraft.
For further information contact:
About Zamil Shipyards
Zamil Shipyards is a Division of Zamil Offshore Services Company, a wholly owned subsidiary of Zamil Group Holding Company.
Established in 1977, Zamil Offshore Services Company provides diversified offshore and marine support services to the oil and gas industry. The core business includes offshore marine and diving services, offshore construction and hook-up services, shipbuilding, ship and rig maintenance, and seaport operations. Zamil has a large compliment of strategic partners including MTU for which Zamil is the exclusive and sole marine distributor covering sales, aftermarket, and servicing as part of the MTU global network covering Saudi Arabia.
The company operates shipyards on both coasts of the Kingdom, at King Abdulaziz Port in Dammam, Saudi Aramco's West Pier Facility at Ras Tanura, and Jeddah Islamic Port.
Through its shipyards, Zamil has built and delivered over 60 vessels to various Clients in and out of the Kingdom and offers repair services to over 150 vessels annually. In addition, Zamil manages the pilotage and towage operations on the East Coast Ports, conducting about 6,000 movements per year. Zamil also owns and operates a fleet of over 60 offshore support vessels and jack-up barges.
https://www.zamiloffshore.com/
About Ribcraft
Ribcraft is unique as a global manufacturer in that all designs and construction for the entire craft are built in-house at purpose-built facilities, with hull sizes from 4.8 to 12.5m. This ensures we have total quality control of all aspects of the manufacture, offering high standard of finish and attention to detail. The Ribcraft facilities in the UK, USA and Middle East have a team of experts onsite, who can take your concept to reality and are more than capable to accommodate individual requirements.
https://ribcraft.co.uk