Zamil Group Participates as a Silver Sponsor in the " Al-Faisal" Exhibition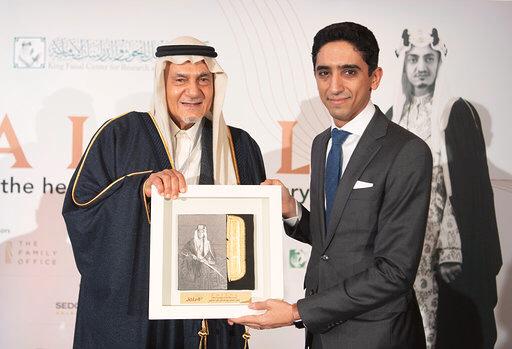 London, Dec 20, 2019, Prince Turki Al-Faisal, Chairman of the Board of Directors of King Faisal Center for Research and Islamic Studies, opened an exhibition under the title of (Al-Faisal), the event was organized on the 100th anniversary of King Faisal's visit to Europe.
"The event, titled 'A life at the Heart of the Twentieth Century,' will run for three weeks. It will include some of his personal possessions, along with manuscripts, telegrams, letters, paintings, maps, photographs, articles and press coverage that documented this historic visit."
Prince Turki added that the exhibition was organized to deliver a message about King Faisal's legacy, and to promote his journey, ideas and personality to Europe and the whole world.
Prince Turki thanked the official sponsors, including Zamil Group and on behalf of the Zamil Group Company Mr. Abdullah Adib AlZamil received
an award the silver sponsor.